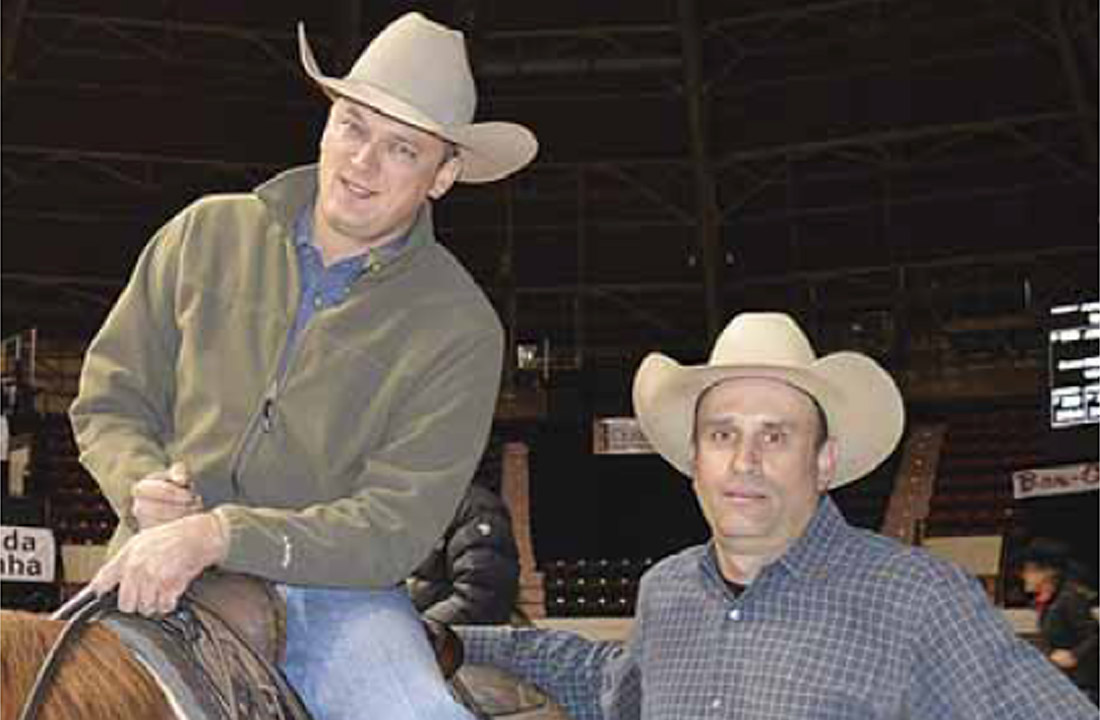 Pippis Longstocking steps up with 219 points
Posted on
November 26, 2012
It was a little nerve-wracking, the first day and with two horses in the same bunch," said Tom Dvorak, who scored 219 points on Pippis Longstocking, as the first rider in the third set of cattle, and came back as the fourth rider to mark 217 points on Summer Stays Here.
The 219-point score topped the day, while 217 tied two others to rank fourth.
"Getting her through this first round was big," said Dvorak of Pippi Longstocking, owned by Chad and Amie Bushaw, Weatherford, Tex. "She has a lot of try and a big heart, but she's a wild little mare and I didn't know what to expect.
"But she locked down in there for me. I never really went fast with her. You could mark a good score on her basically at the trot, but I feel like there is a lot more horse there, if I cut more cow."
Bushaw, a top non-pro competitor with $2.3 million in lifetime earnings, purchased the Dual Smart Rey daughter, bred by Strawn Valley Ranch, at the 2010 NCHA Futurity Sale and trained her himself.
Last year, Dvorak showed Bet On A Cat, also owned by the Bushaws' Crown Ranch, to place in both the Open and Open Ltd. NCHA Futurity.
The 2011 Futurity was bittersweet for Dvorak, whose wife of 14 years, Cindy, succombed to cancer the day before the finals. "I didn't think it could get any tougher, but its even tougher now, coming back and remembering all of it," said Dvorak, who showed in last year's finals to honor Cindy's last request. "But I know she's up there for sure watching over us."
NCHA Daily Chatter
By Sally Harrison