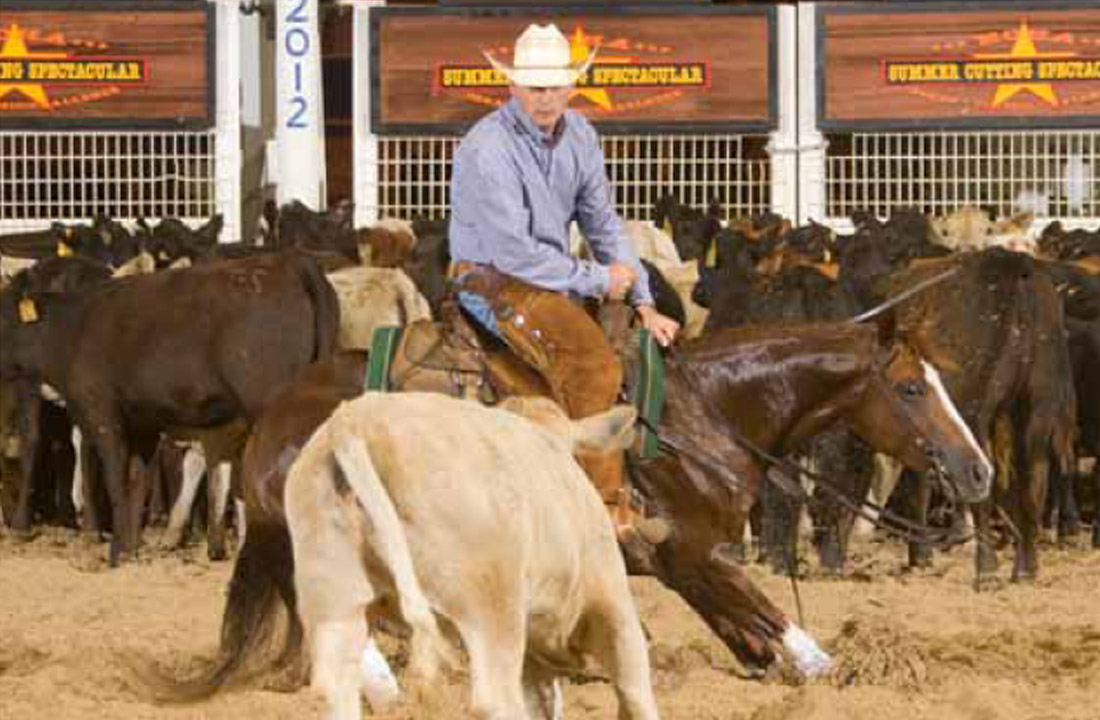 Bushaw's Bet On A Cat pays off
Chad Bushaw and iron horse Bet On A Cat won the NCHA Derby Non-Pro with 222 points, in the last hole of the first set of the finals.
One set later, Bet On A Cat scored 219 points under Tom Dvorak to place fifth in one of the toughest Derby Open finals in recent memory. It was the gelding's eleventh performance during the 20-day show and his fifth finals run.
"He keeps getting stronger and smarter, but he's been the same good horse every trip, whether Tommy shows him or I show him," said Bushaw, who won the Breeders Invitational Non-Pro with the gelding in June.
NCHA Daily Chatter
By Sally Harrison