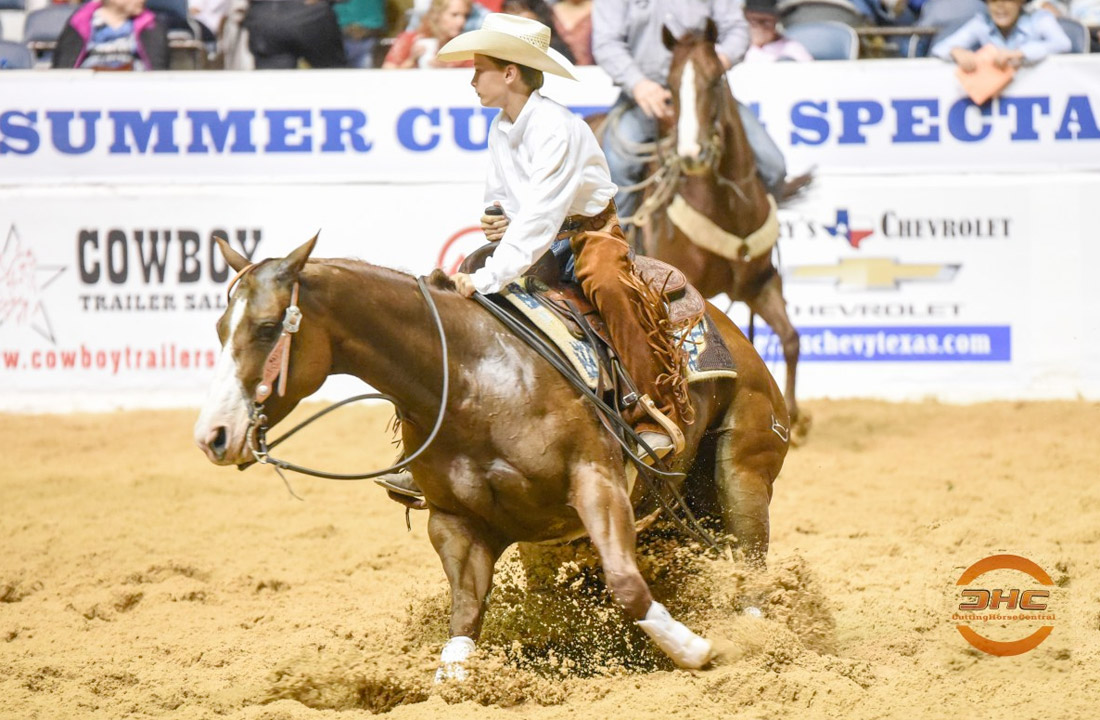 Passing of the Crown
Posted on
December 12, 2016
Charles Russell Bushaw proved to be a Non-Pro to contend with heading into the 2016 NCHA Non-Pro Futurity semifinals. The eldest son of Non-Pro Hall of Famer Chad Bushaw, twelve-year-old Charles Russell is the youngest to ever reach a Non-Pro semifinal at the Futurity which is NCHA's most prestigious event (since publishing this article we learned this accomplishment tied Cade Shepard who was also 12 years old – see NOTE: below). Riding Bella's Cat (sired by Cat's Quixote Jack), Charles Russell marked a solid 217 in the first go and followed up with a 212 in the second round working deep in the sixth set to earn a spot in the semifinals which are set for Wednesday, December 7th.
Charles Russell is no stranger to success in Will Rogers Memorial Coliseum; Bushaw recently captured the 2016 Jr. Youth Rookie of the year title with his 7th place finish in the Jr. Youth finals, as well as making three solid runs in the Jr. Youth World Finals at the 2016 Summer Cutting Spectacular.
Charles Russell is one of three boys that call Chad & Amie Bushaw's Crown Ranch in Weatherford, Texas home. His two younger brothers Will (10) and Wesley (5) were both on hand to watch Charles Russell and their Dad, Chad make the Non Pro semifinals on Wednesday.