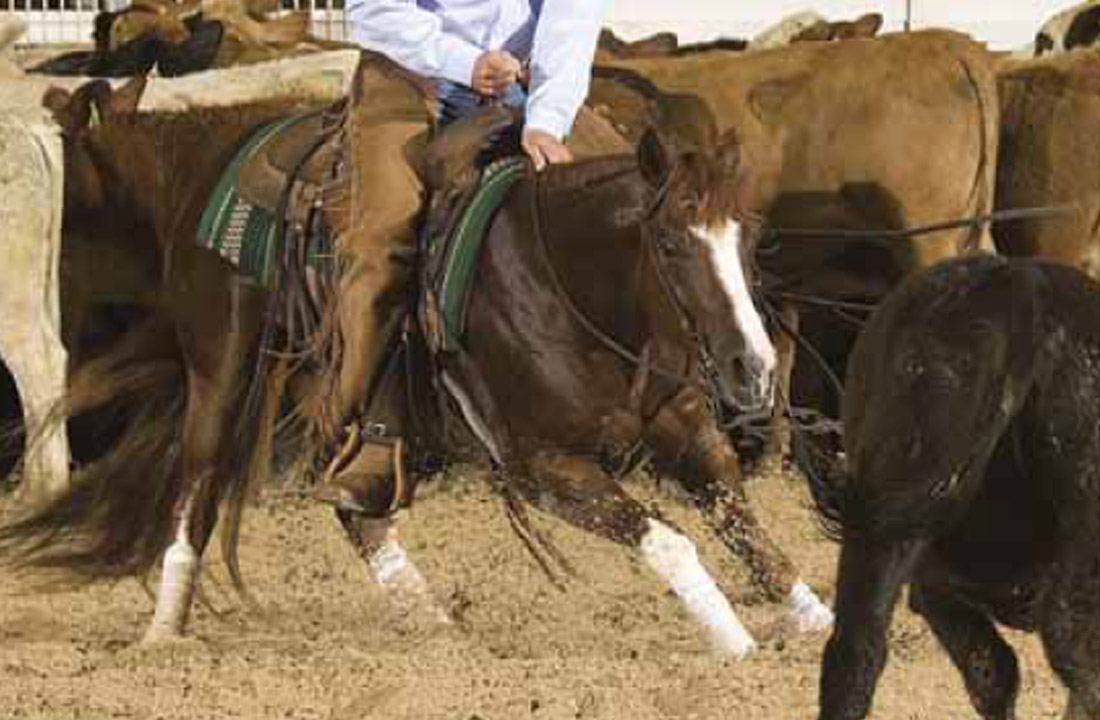 Dvorak and Bet On A Cat!
Bet On A Cat lived up to his name with a 224-point win under Tom Dvorak, as last to work in the 16-horse John Deere Division of the Open Super Stakes, on Saturday.
"We cut the three cows we wanted to cut and it worked out great," said Dvorak, who showed the High Brow Cat son for his trainer, Non-Pro Hall of Fame competitor Chad Bushaw.
"My first cow was tough and the horse was reading it good, so it gave me the confidence to go ahead and expose him a little bit
more," said Dvorak.
"The second cow was the same thing — a hard, fast cow. Any chance I got, I was trying to head it and be as aggressive as I could be without having a miss.
"On the third cow, I knew everything should turn out okay because (the horse) was so accurate."
Dvorak first showed Bet On A Cat as a catch rider for Bushaw in the NCHA Futurity, where the pair placed third in the semi-finals, split 14th in the finals, and placed fourth in the John Deere Open.
Although Dvorak has earned nearly $1 million during his career, he had shown on a limited basis for six years prior to the 2011 Futurity, while his wife, Cyndy, battled breast cancer.
Poignantly, Dvorak and his daughters, Madison and Alyssa, lost Cyndy the day before the NCHA Futurity Finals.
Bet On A Cat will also compete with Dvorak later this week in the Open Semi-Finals and the Open Gelding Finals.
NCHA Daily Chatter
By Sally Harrison