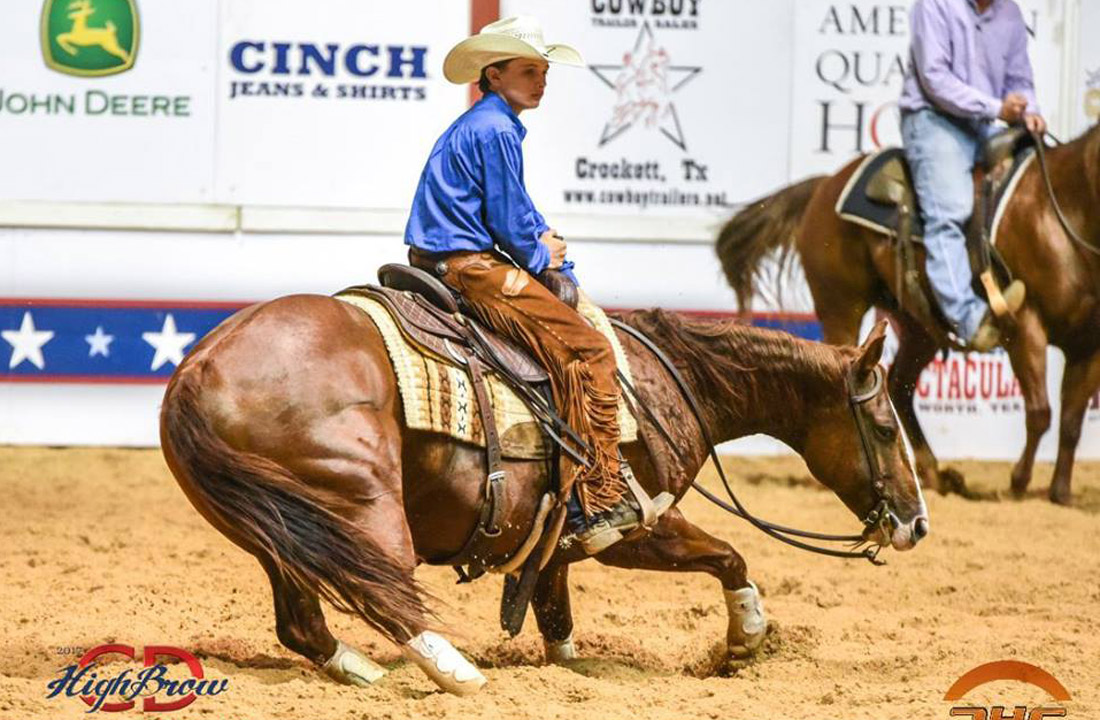 Day 1: NYCHA World Finals
Charles Russell Bushaw of Weatherford, Texas, laid down a 225 on Peptotoodie Tuesday evening to take the first round of Junior Division of the High Brow CD NYCHA Youth World Finals. The World Finals continue on Wednesday and Saturday in Fort Worth's historic Will Rogers Coliseum.
Bushaw came into the World Finals ranked third with 124 points, behind Ryann Packard (177) and Faith Farris (163).
Peptotoodie, an 8-year-old Peptotime mare, earned more than $157,000 and was Chisholm Trail Fall Futurity champion and Ike Hamilton Classic reserve champion under James Payne.
Bushaw won the Junior Youth title at the NCHA Eastern Nationals on Peptotoodie this spring. He was also an NCHA Futurity Non-Pro finalist last winter on Bellas Cat.
NCHA
By Sally Harrison